Stockings Were Hung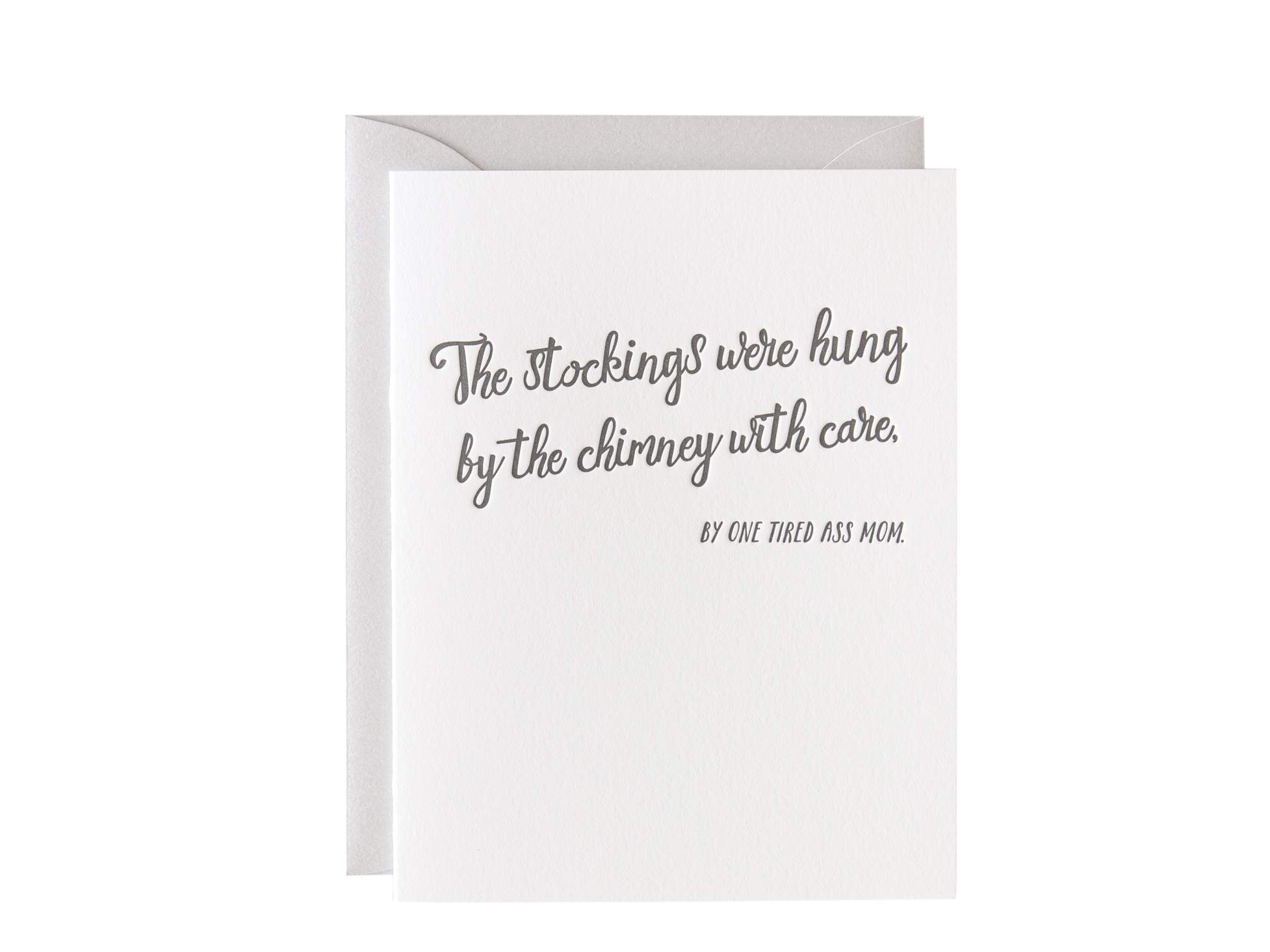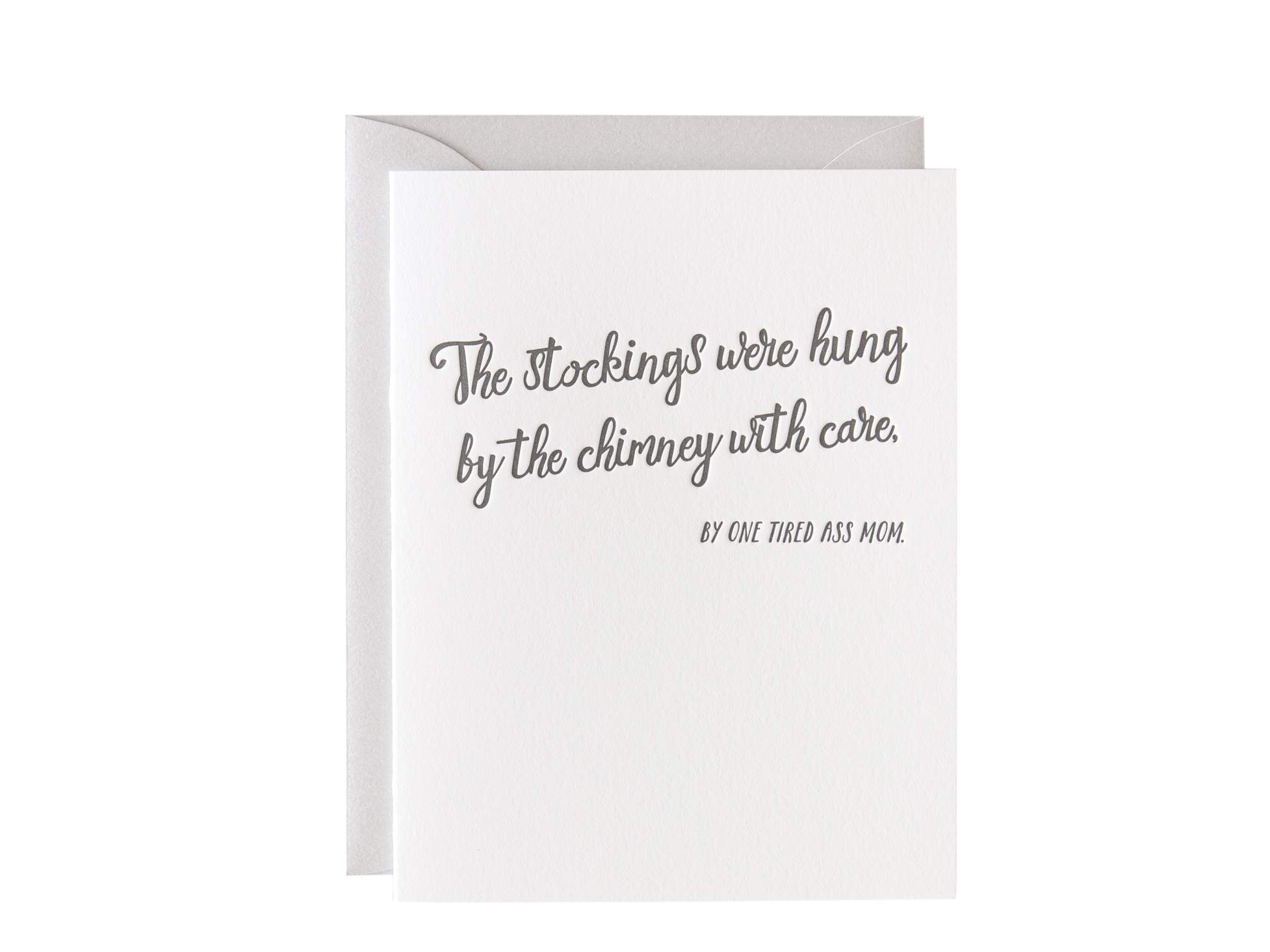 Stockings Were Hung
Greeting: The stockings were hung by the chimney with care, by one tired ass mom.
Our "Stockings Were Hung" holiday card is made by hand on an antique letterpress. It is printed with black ink on thick, brilliant white 100% tree-free cotton paper. It is paired with a metallic silver envelope.
5.5" x 4.25" folded card, blank inside.
© 2019 Paper Epiphanies. All Rights Reserved.