In Awe of Your Strength - JROCRO for Paper Epiphanies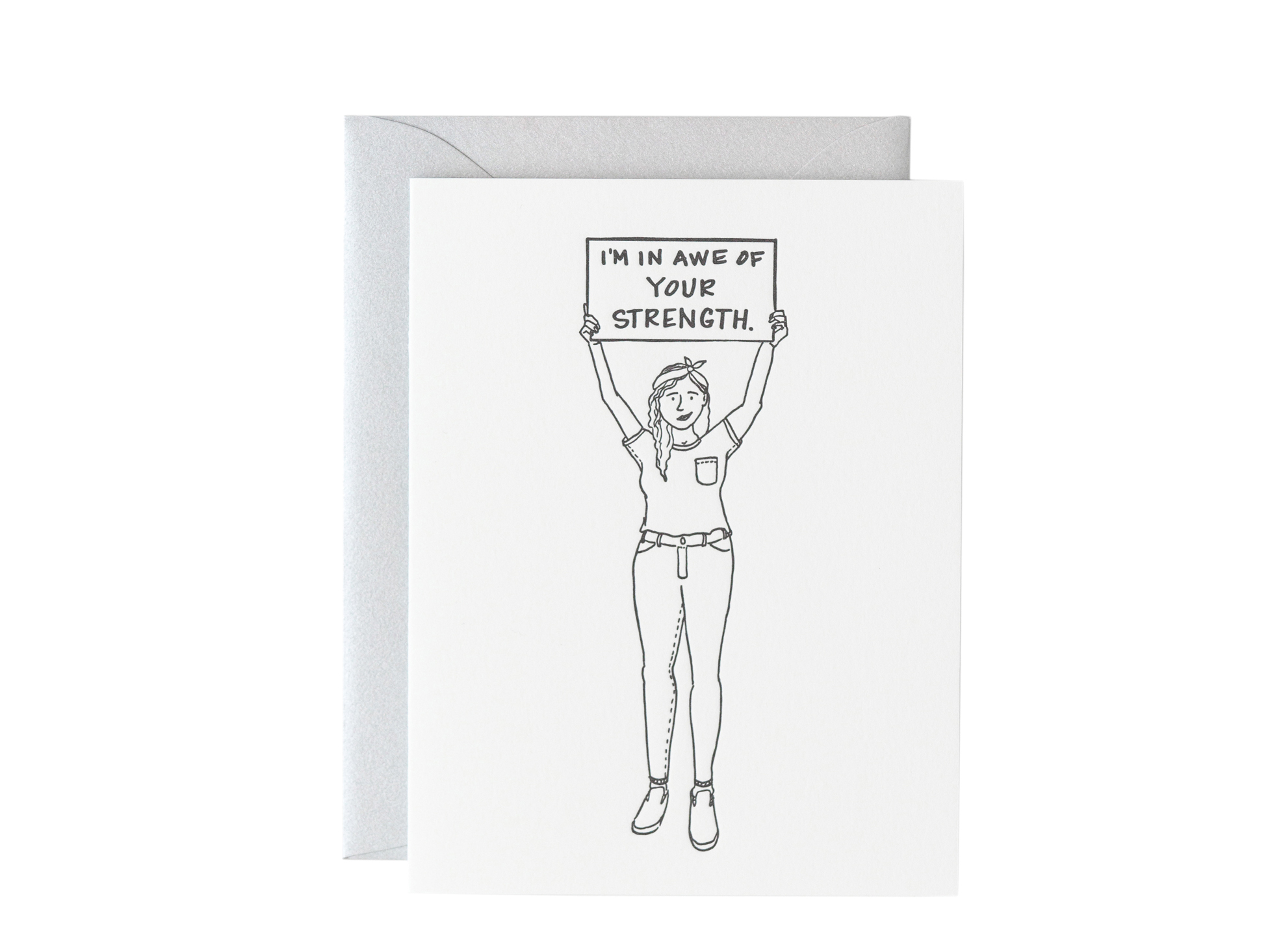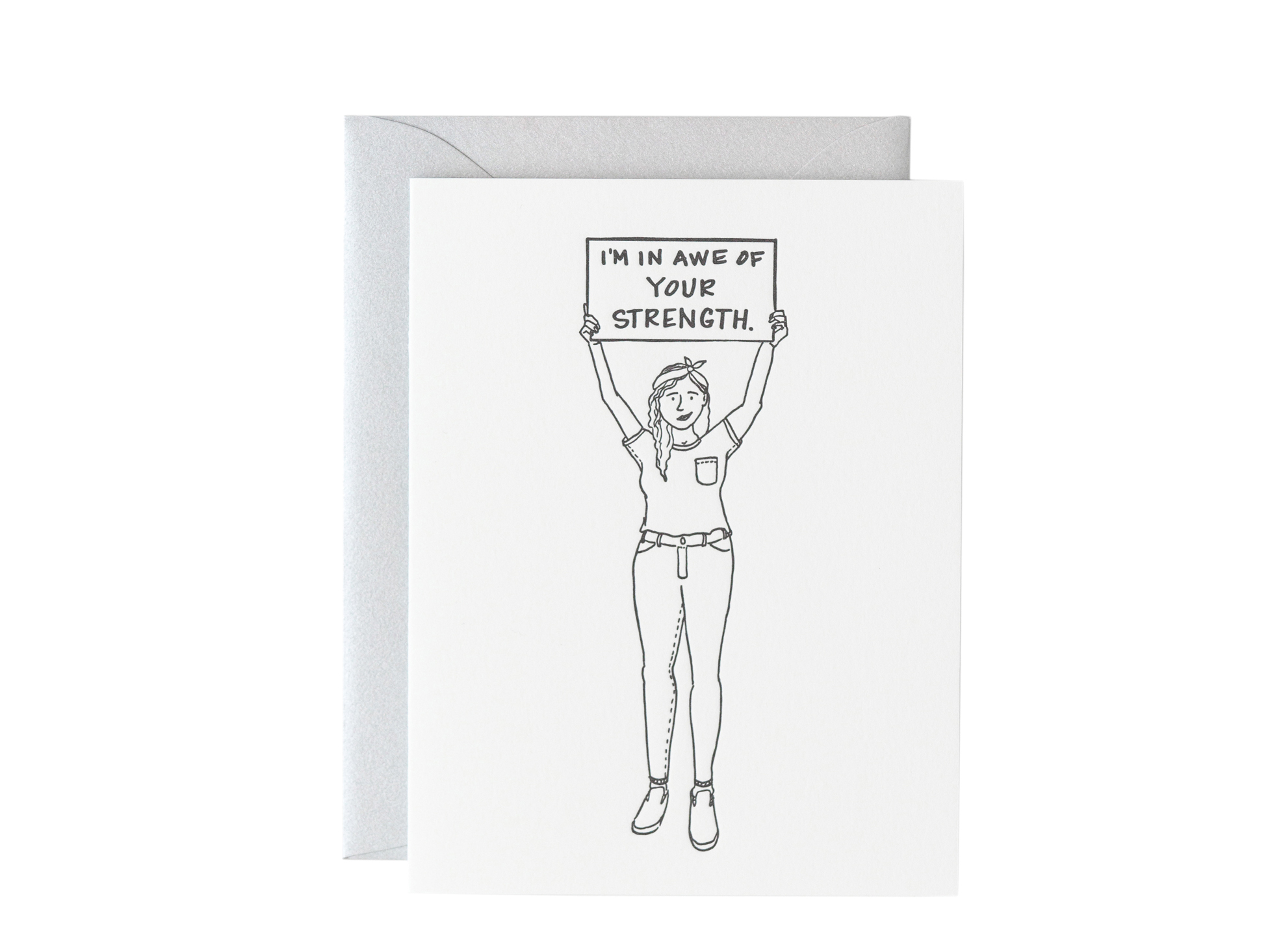 In Awe of Your Strength - JROCRO for Paper Epiphanies
Greeting: I'm in Awe of Your Strength.
Our "strength" support card is printed by hand on an antique letterpress. It is printed with black ink on thick, brilliant white 100% tree-free cotton paper. It is paired with a metallic silver envelope. This card is part of the JROCROxPE collaboration with Jessica Astrella!
5.5" x 4.25" folded card, blank inside.
© 2019 Paper Epiphanies. All Rights Reserved.